CUSTOMER SUPPORT ENGINEER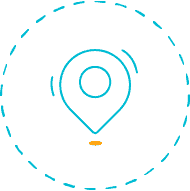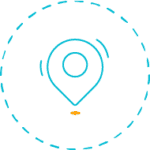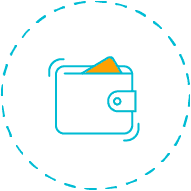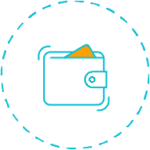 £18-20,000
based on experience
Avius are a global provider of Voice of Customer software solutions. We are passionate about connecting businesses to their customers. Our multi-channel feedback solutions enable rapid operational recovery and deeper insight that drives improved customer experiences for some of the largest public attractions and facilities in the world, including Merlin Entertainments who operate Alton Towers, London Eye, Madame Tussauds (and another 100 attractions worldwide) and LAX, Houston and Atlanta Airport, the busiest airport in the world.
CUSTOMER SUPPORT ASSISTANT
We are looking to recruit an enthusiastic Customer Support Assistant to join our technical support team to assist customers worldwide.
You'll provide first-line support to our customers worldwide, follow defined troubleshooting guidelines, and log any issues requiring further investigation by the UK or US support team.
MAIN DUTIES AND RESPONSIBILITIES
Display excellent customer service skills and handle first-line enquiries and support through the helpdesk, e-mail and telephone.

Follow troubleshooting guidelines to resolve customers' hardware or software issues.

Communicate with the Support Teams to escalate more complex issues.

Run and produce reports on a daily/weekly basis for customers, including categorising comments, pulling reports and formatting/analysing in Excel, etc.

Update XML survey workflows.

Configure and prepare PCs and tablets ready for deployment to customers.

Assemble hardware, package and arrange shipments worldwide.

Visit customers to install or repair hardware.

Participation in the on-call rotation for out of hours Support as assigned, which will require occasional weekend remote work.
REQUIRED SKILLS AND ABILITIES:
Excellent verbal and written skills. Must be able to communicate effectively with customers.

Strong customer service skills. Able to present technical information and instructions in user-friendly language and assist customers with a positive disposition.

Good time management and organisational skills, and an ability to prioritise and report on a varied workload.

A solid general technical understanding and ability to learn and adapt quickly to new technologies and browser-based – iOS/Android/PC systems.

Must be capable of heavy lifting and maintaining/using basic tools and equipment.

Knowledge of Microsoft Office (Outlook, Excel, Word, etc).

Basic understanding of logical operators.

Have valid passport, full valid driving license and own car (mileage is paid when required for customer visits, etc).
ADVANTAGEOUS:
Previous experience in an IT support environment.

Proficiency using Adobe Photoshop (or similar).