Touch-free Feedback Surveys
Offer a contact-free option for your customers to leave feedback. The SmartCode feature can be used alongside our anti-bacterial screens to give respondents the choice of how they leave feedback safely.
Easy to use

Allows both touch and touch-free based feedback

Code sharing prevention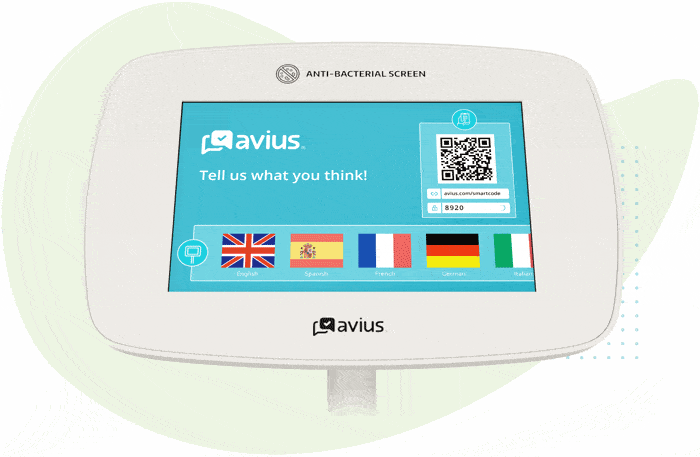 HOW IT WORKS
Customers simply scan the code, or enter a short URL, on their phone to complete your satisfaction survey.
SmartCode is dynamic and regenerates every few seconds, unlike a traditional QR Code which is static in its nature and may be printed on a poster for example.
This allows the code to be short-lived and prevents it being shared online, so you can be confident the respondents are genuine customers.
ADDITIONAL BENEFITS
You can also add the SmartCode to your existing digital signage

Customers also have the option of using a short url and secure access code instead of scanning the code

Results appear as normal with other feedback