It may seem obvious that customers who have their expectations matched or exceeded, will be more satisfied than customers who've had their hopes dashed. However, it's quite easy to forget about the correlation between expectations and satisfaction.
If you're focusing on customer experience and improving satisfaction scores, start thinking about the expectations of your customers.

CUSTOMER SEGMENTS HAVE DIFFERENT EXPECTATIONS
It's not as simple as managing the same expectations for all customers, you need to understand each segment. For example, take an attraction – a family who've paid a lot money to visit a theme park will have different expectations to a group of teenagers visiting the same attraction. The group of teenagers just want to go on as many rides as possible, they may not care if staff are rude or there's litter on the floor. However, the family would expect good service, a clean environment, and an overall great experience.
Queue times obviously influence satisfaction, but it's not just how long they actually queued. Wait times displayed also play a part. People who expect to queue for an hour, but actually wait 40 minutes, are happier than those who queue for 30 minutes but expected it to be 15 minutes.
It's also evident that people who have discount vouchers base their expectations on the full price, not what they actually paid. You can ask about ticket type or discount vouchers, as well as customer demographics in your feedback surveys. This can help your business understand your clientele and breakdown their scores.
EXPECTATIONS FEED INTO REVIEWS
According to BrightLocal's research, 86% of consumers read online reviews and 78% trust them as much as personal recommendations.
But if you look at restaurant reviews, you could see a Michelin starred restaurant with a 4.5 out 5 score, and the next listing is a cheap fast food restaurant with the same score. Or similarly, a 2-star hotel with a better rating than a 5-star hotel. It's all down to expectations and doing what you do well.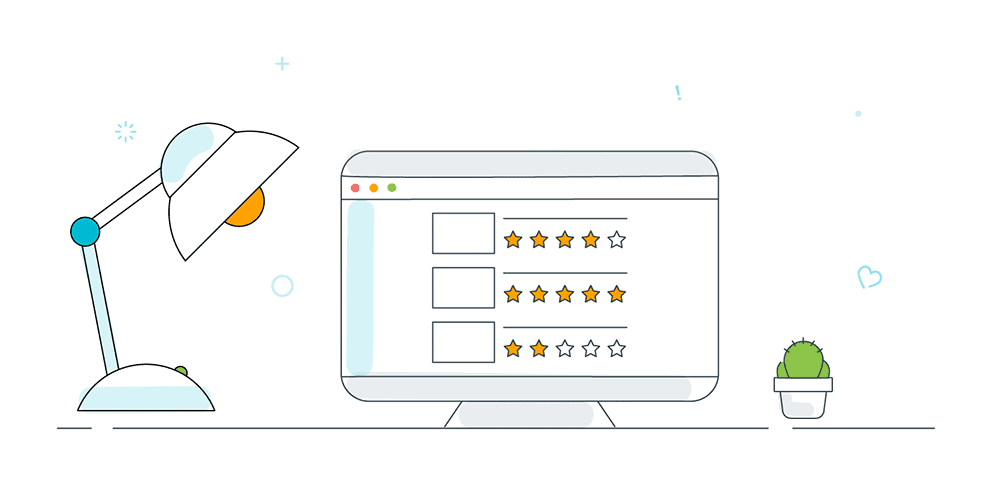 The clientele of those establishments are very likely to be extremely different. However, they could be the same customer but with different needs and expectations for each occasion. They might visit a fast food restaurant to get a quick dinner with their children on the way to an after-school club. Their main requirement is speed. The next day they might go to the high-end restaurant for a romantic dinner. They'll expect first class service, top quality food, and a fantastic experience.
They could leave the same satisfaction score for both, as their expectations were met or exceeded. Alternatively they could score the fast food restaurant 5/5, but the high-end restaurant 3/5 as it fell below their expectations. It doesn't mean you could compare the quality of the two establishments, it's just that the expectations of both were very different.
SET EXPECTATIONS
The moral of the story is to set expectations. If a customer places an order, expects next day delivery but it arrives a week later, it's highly likely that they'll be disappointed.
The best-case scenario is them complaining or leaving a bad review – which means you get a chance to rectify the situation. However, in most cases they won't complain. They'll stop doing business with you again and they'll tell other people about their bad experience.
It's better to under-promise and over-deliver. If you exceed customers' expectations by setting realistic timelines but managing to deliver on time or the next day, they'll be delighted. They'll be more likely to return and advocate for you.
Customer satisfaction scores often reflect their expectations. Understanding what they are and managing them correctly is the key to business success.
By Dom Harding