SURVEY ALERTS
Collect customer feedback and receive an email notification within 30 seconds of receiving negative responses. Solve issues before unhappy customers even leaves your premises.
IMPROVE CUSTOMER SATISFACTION
Speed up response and re

solution times

Each alert is sent to the relevant employee or team

Help you meet SLAs

Inform senior management of serious incidents

Flexible distribution lists – in case of sickness, holidays.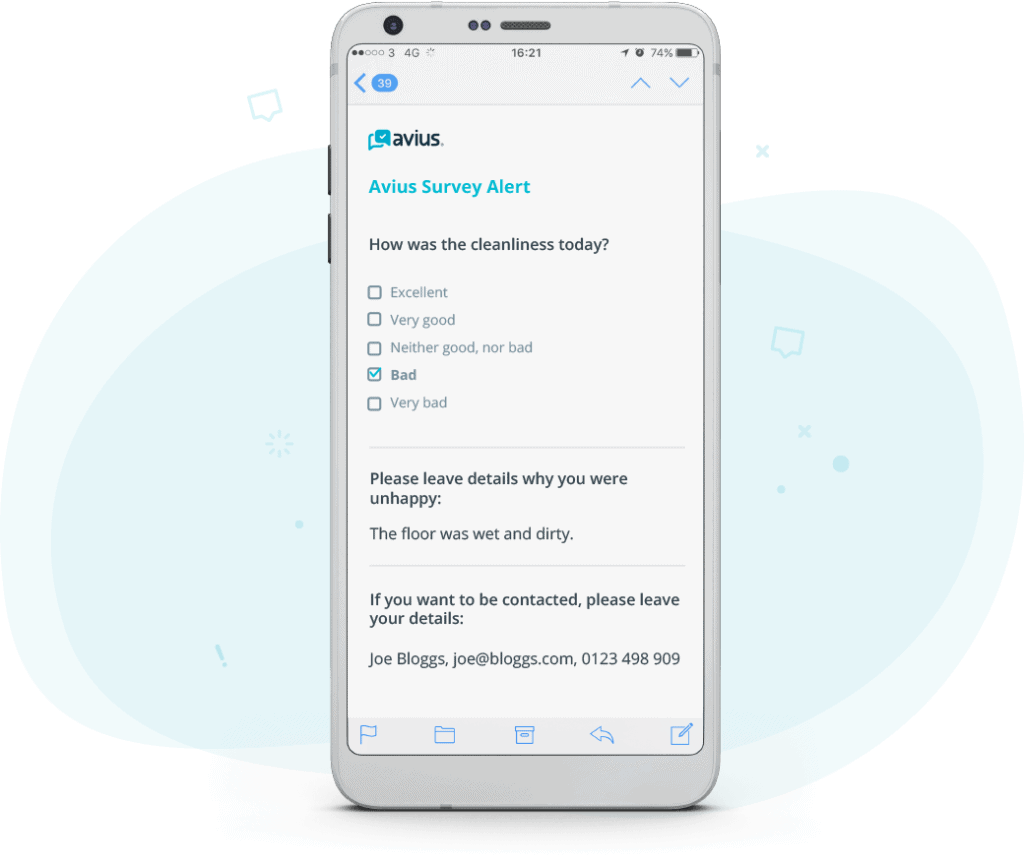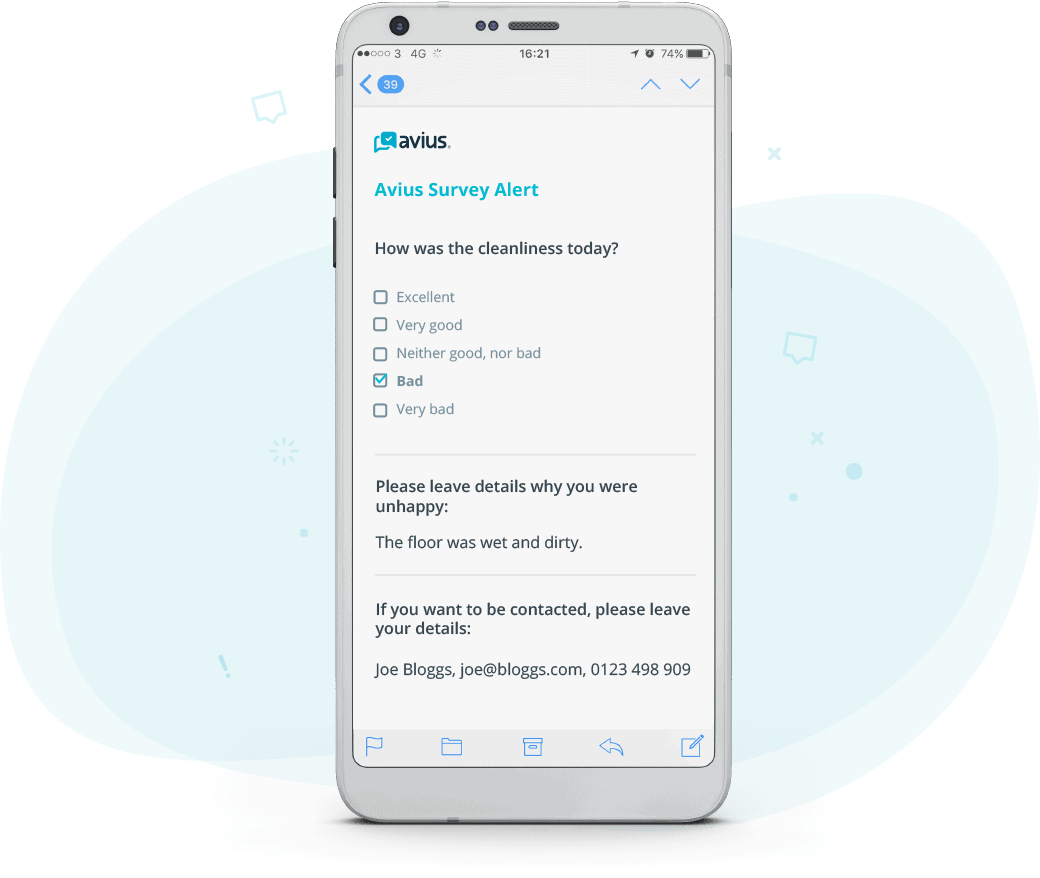 SURVEY DESIGN
Surveys are an extension of your brand, so we design them specifically for you. The questions and flow of the survey will be written to ensure you get useful insights to improve your business.
CUSTOMISED DESIGN
Ensure your survey design is on brand with bespoke design which include your logo, brand colours, imagery and style.
QUESTIONS AND SURVEY FLOW
Get advice from our knowledgeable Avius team who will provide recommendations to make sure your survey is user friendly. We can also advise on your questions so they're not leading and ensure you ask the right questions to get quality results.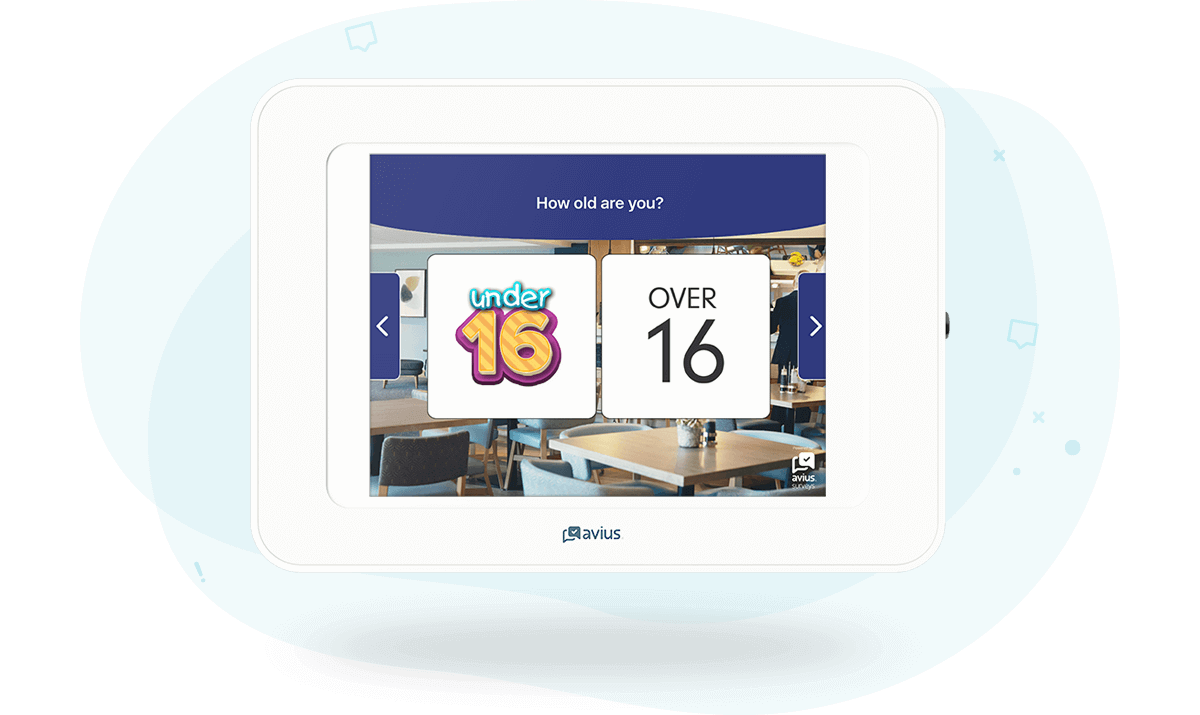 TOUCHLESS FEEDBACK
Enable customers to provide feedback without touching a survey device. Offer two touch-free options; Gestures an AI-powered thumbs up/down survey or SmartCode a dynamic code respondents scan with their phone.
QUESTION TYPES
There are a variety of question types and features available to create exciting survey experiences to meet your objectives.

Multiple Choice
You can use images or icons, single or multiple answers, a search box, shuffle responses and many more features.

NPS
Use the Net Promoter Score® question to find out how likely your customers are to recommend you.
Measure satisfaction quickly with smiley to unhappy faces.
Barcode Scanner
Respondents can scan a barcode or QR code from a till receipt or marketing material.
Avoid junk responses with a validation question.

Message Screen
Display short welcome messages, instructions or long scroll-able content, such as Terms & Conditions.

Rating Scale
Grid/matrix questions are used to collect customer feedback or ratings on multiple items in one question.
Comments
Enables respondents to say exactly what they want with free text.
Members or employees can swipe their cards so you can collect their data.
Video Question
Show respondents a promotional or informative video.