Improve Passenger Experience
Gather passenger feedback across all touch-points within your airport to improve operations and satisfaction.
Create a fantastic experience and reputation so passengers are happy to spend longer at the airport, resulting in increased spend in shops, bars and restaurants.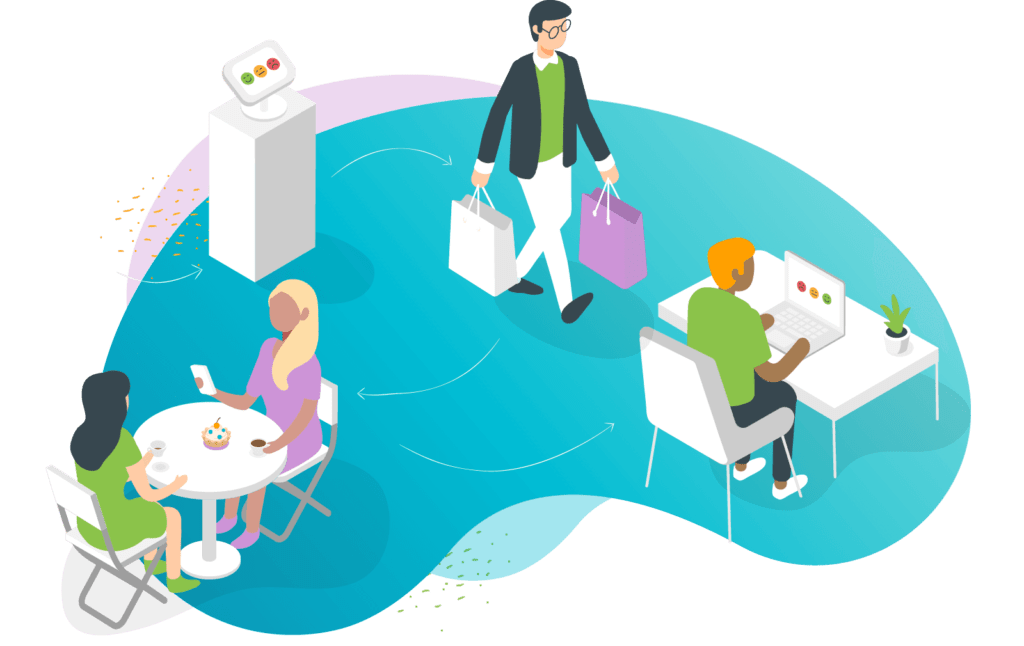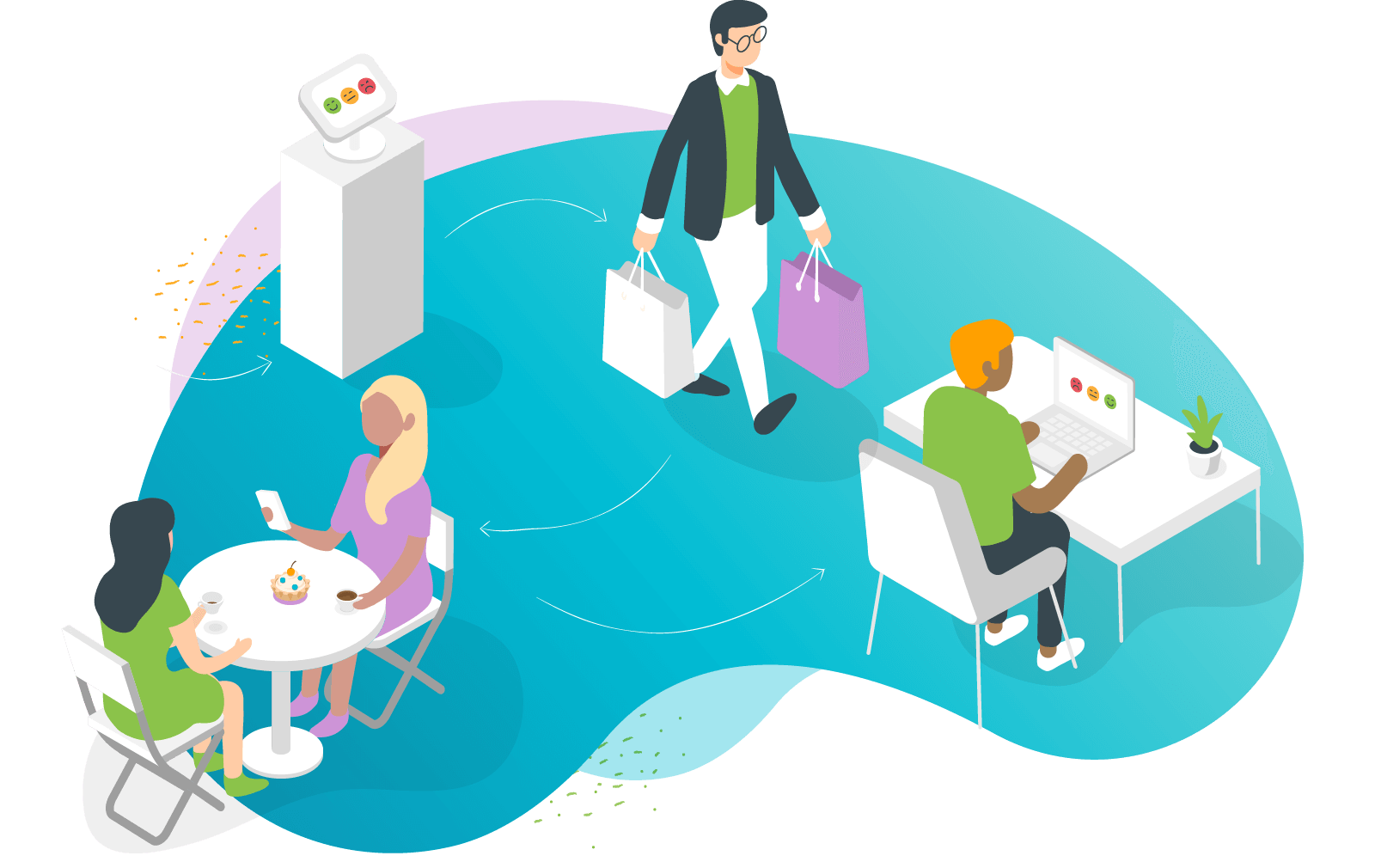 ACT ON PASSENGER FEEDBACK TO INCREASE SPEND
Every area of the airport affects the satisfaction of your passengers. Make sure you and your partners are delivering an excellent experience at every step of their journey. By measuring satisfaction with passenger surveys and acting on feedback, you'll increase dwell time and spend in concessions.
Restrooms
Often the first and last place visited at an airport, make a good impression by providing clean and fully stocked restrooms. New anti-bacterial survey screens reassure respondents.
Check-in
Ensure lines are kept to a minimum and passengers receive fantastic customer service.
Security
Most passengers are happy to go through security, but try to make it as quick and trouble-free as possible.
Concessions
Monitor service, food quality and waiting times with passenger feedback. Spot when there's an issue without having to be in the terminal at all times.
Baggage Reclaim
Ensure you have the right staffing levels at the right time, identify operational improvements through passenger feedback.
Transportation
The passenger experience doesn't end at the airport doors. Transfers, parking and buses are all part of the passenger experience.
SOLVE ISSUES QUICKLY
Get an email alert within 30 seconds of receiving negative passenger feedback. Respond to queries before the disgruntled passenger even has time to tell anyone else about their bad experience.
Enable your team to act quickly to resolve the issue to limit the number of passengers affected, and improve satisfaction.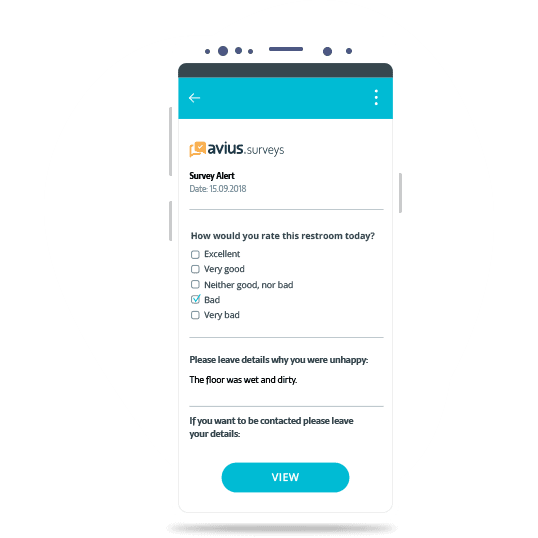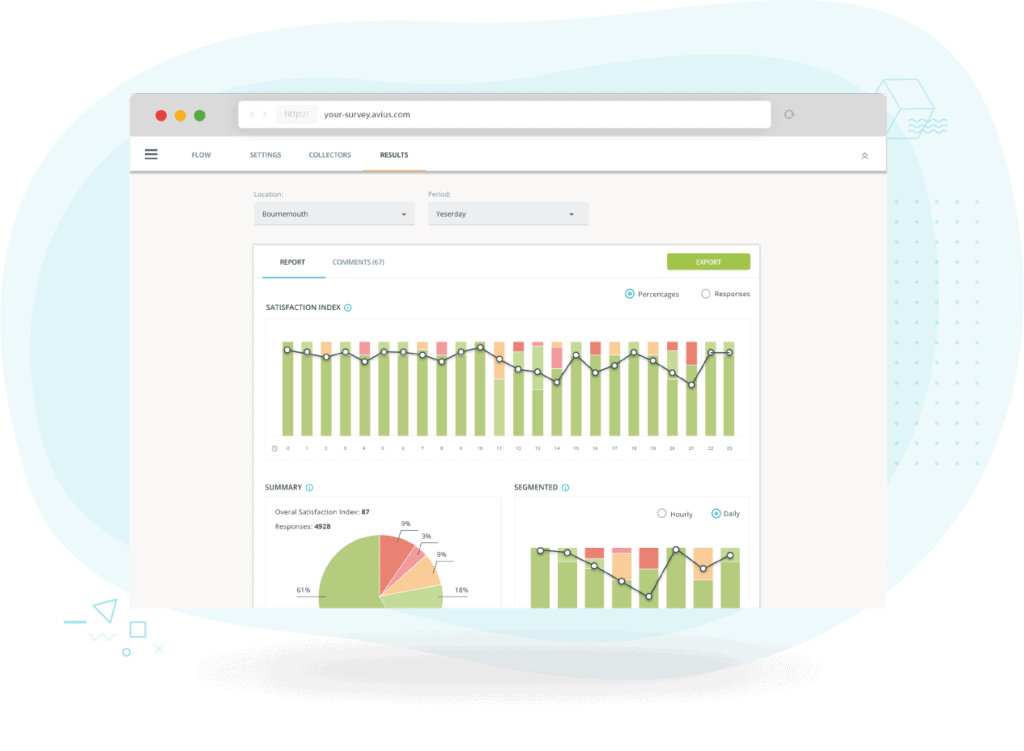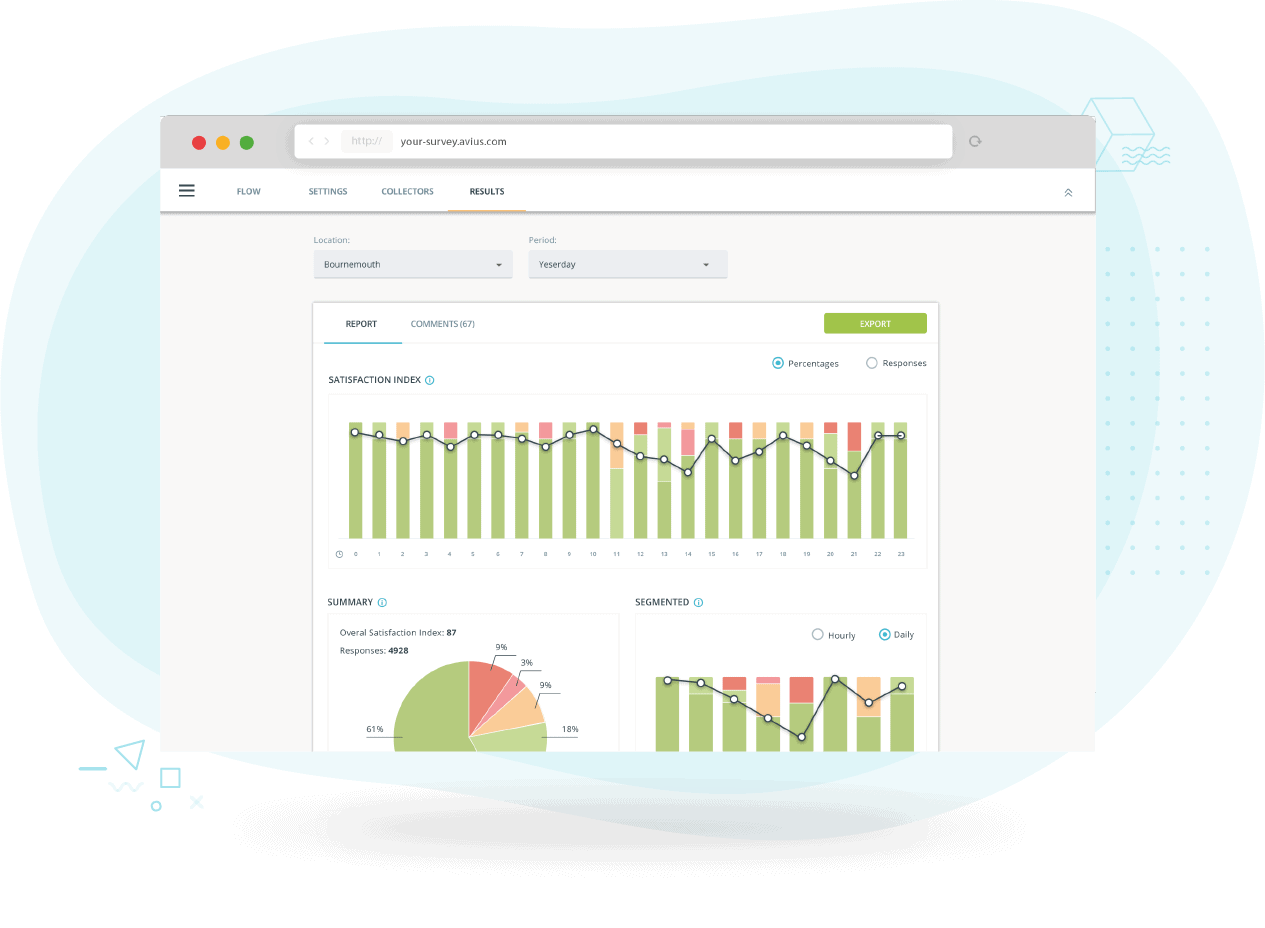 USE DATA TO INFORM DECISIONS
Customized dashboards help you track KPIs, spot issues and identify opportunities.
Improve operational processes

Change rotas to ensure you have resource when it's needed

Identify staff training needs

Compare washrooms, restaurants, teams, terminals etc

Spot opportunities for new products, partners or concessions

Inform investment decisions
If you have your own BI tool, you can integrate your survey results easily with our API.
OUR CLIENTS
See what Steve Mayers, Director of Customer Experience for Atlanta International Airport, says about Passenger Experience, and working with Avius.