NEW Touchless Feedback Surveys
Collect real-time feedback with our new touchless gesture surveys.
Measure in-the-moment satisfaction whilst reassuring customers of hygiene and safety.
Patent pending.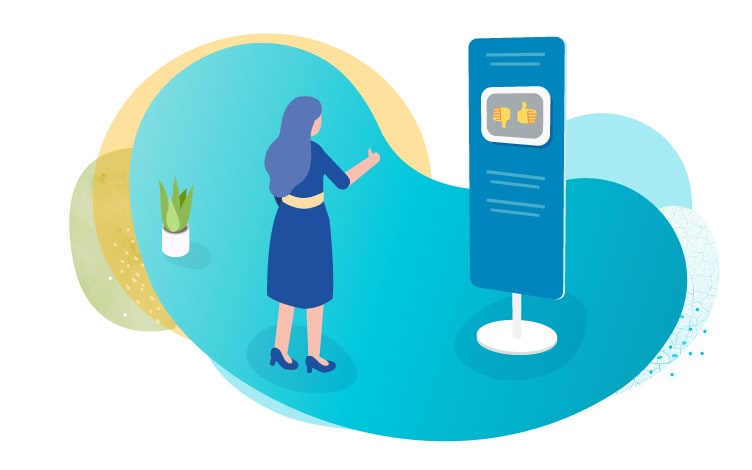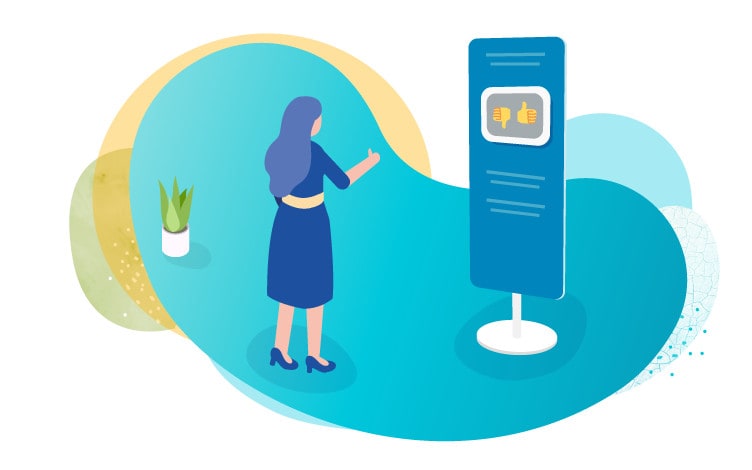 HOW IT WORKS
Customers simply hold their thumb up or down registering their satisfaction or dissatisfaction, or answering yes or no to questions you ask.
Gestures works in the same way as our other customer feedback solutions:
Instant alerts – get an email within 30 seconds of receiving feedback

Real-time reports – monitor results through-out the day

Promotional board shows how to use it
BENEFITS OF USING GESTURES TOUCHLESS SURVEYS
Collect high volumes of real-time customer feedback
It's quick, easy and fun for customers to use
Give customers peace of mind and show you care about their safety
Demonstrate you're innovative and adapting in the current environment