Customer Feedback Survey Kiosks
Collect in-the-moment feedback to gain actionable insights to improve customer satisfaction.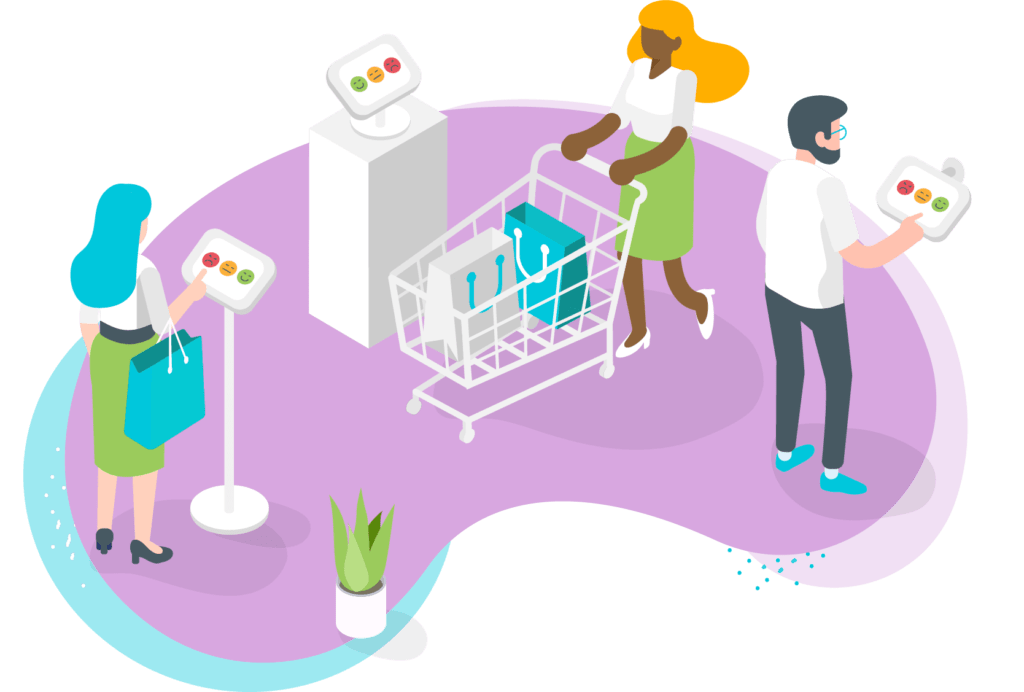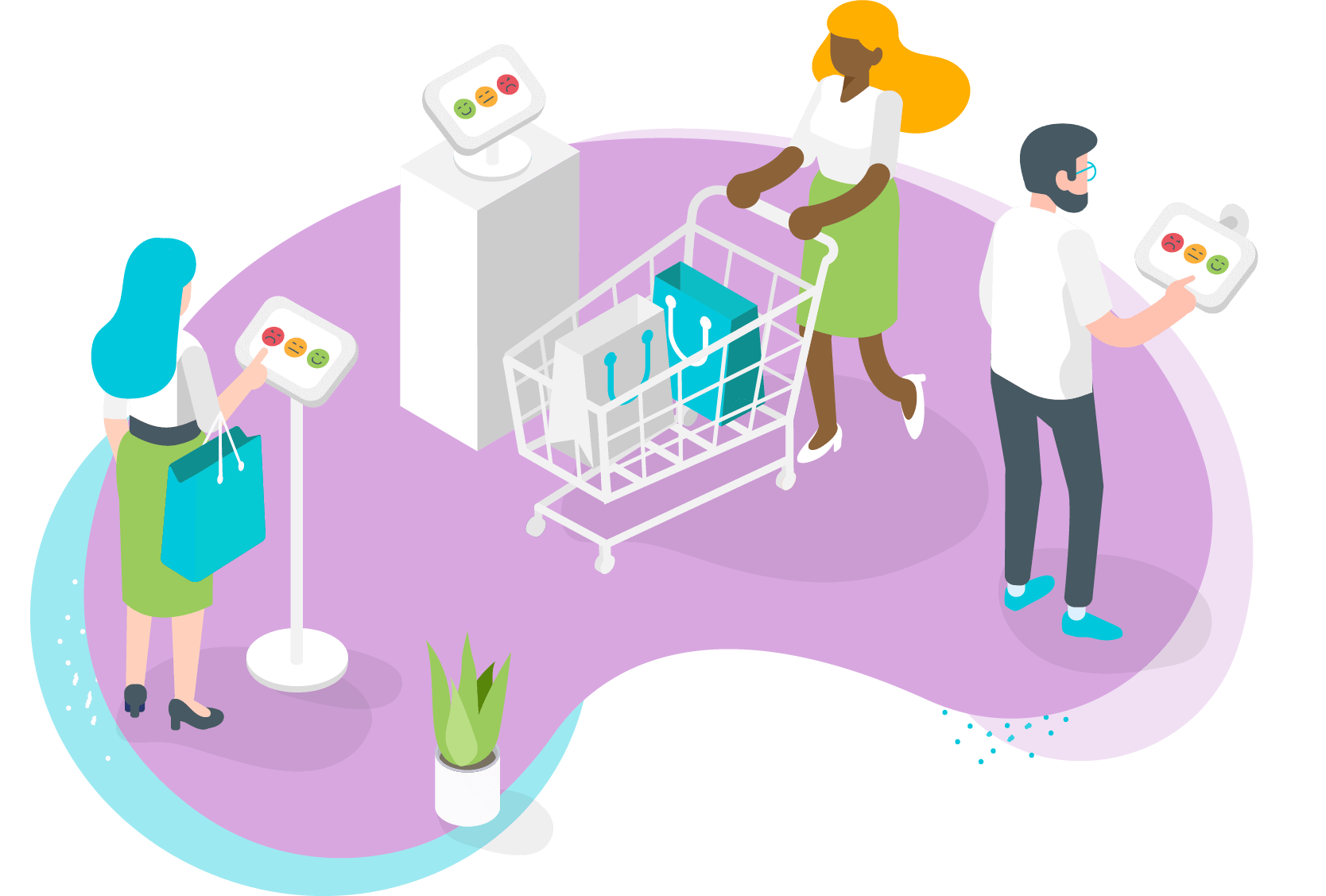 CHOOSE FROM A RANGE OF KIOSKS TO SUIT EVERY LOCATION
These below are the most popular but alternatives can be sourced to meet your requirements. All available in black or white.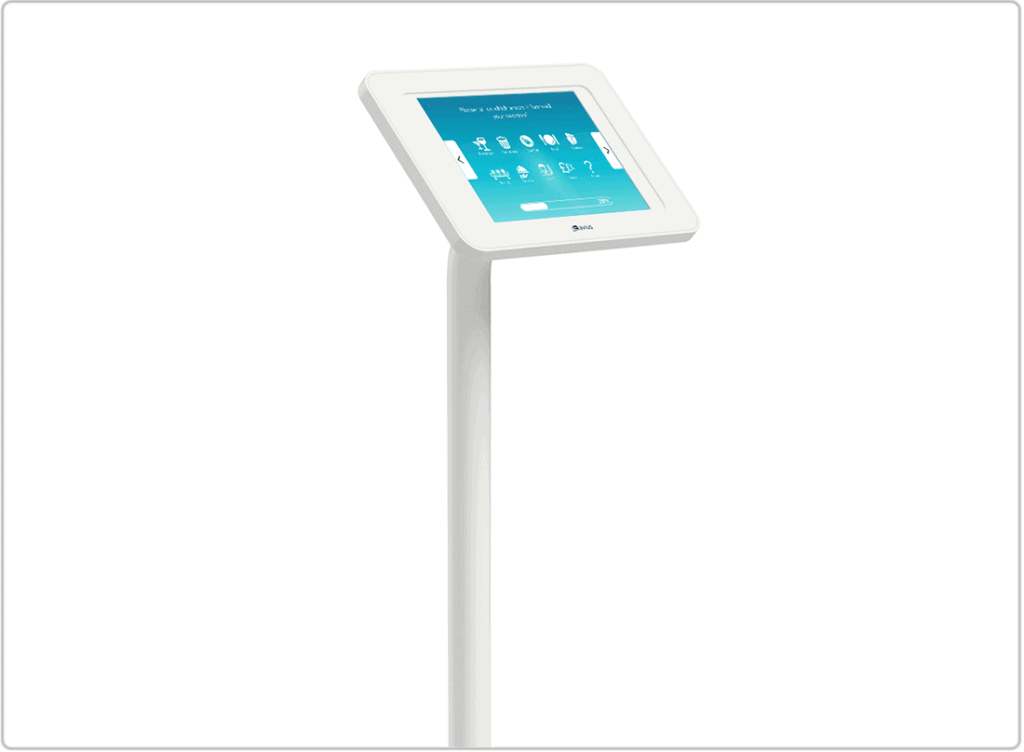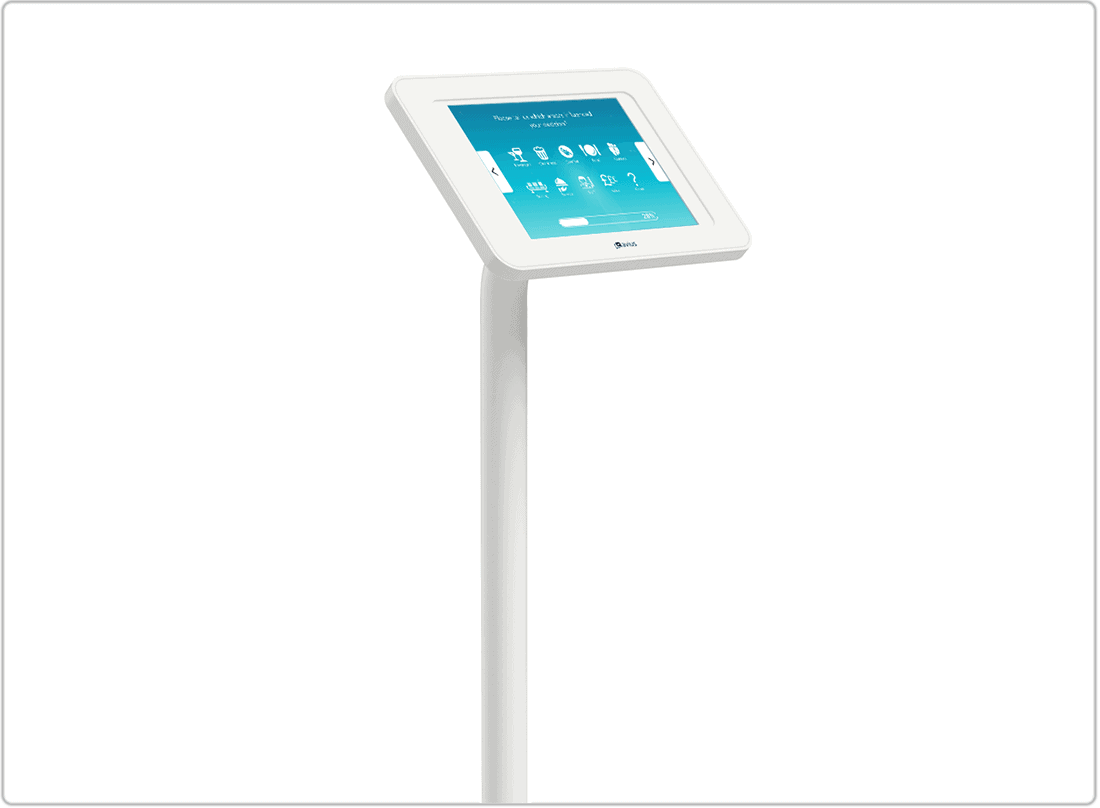 FLOOR-STANDING KIOSK
Attract attention with this popular floor-standing survey kiosk.
Tall and sleek

Easy to attach a customised promotional board

Can be moved around to different areas
DESK-TOP KIOSKS
Counter-top kiosks are perfect for receptions, hotel lobbies, airport lounges and customer service desks.
Flip or bendy stalks offer flexible interaction for respondents

Various angles and heights available

Can be secured to counters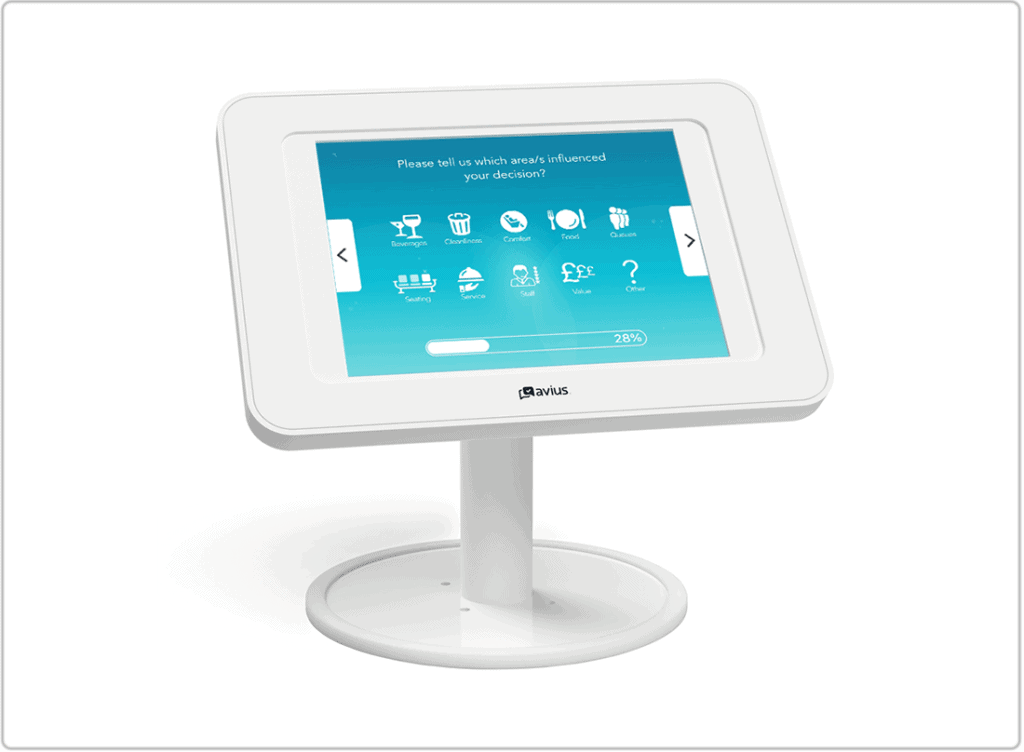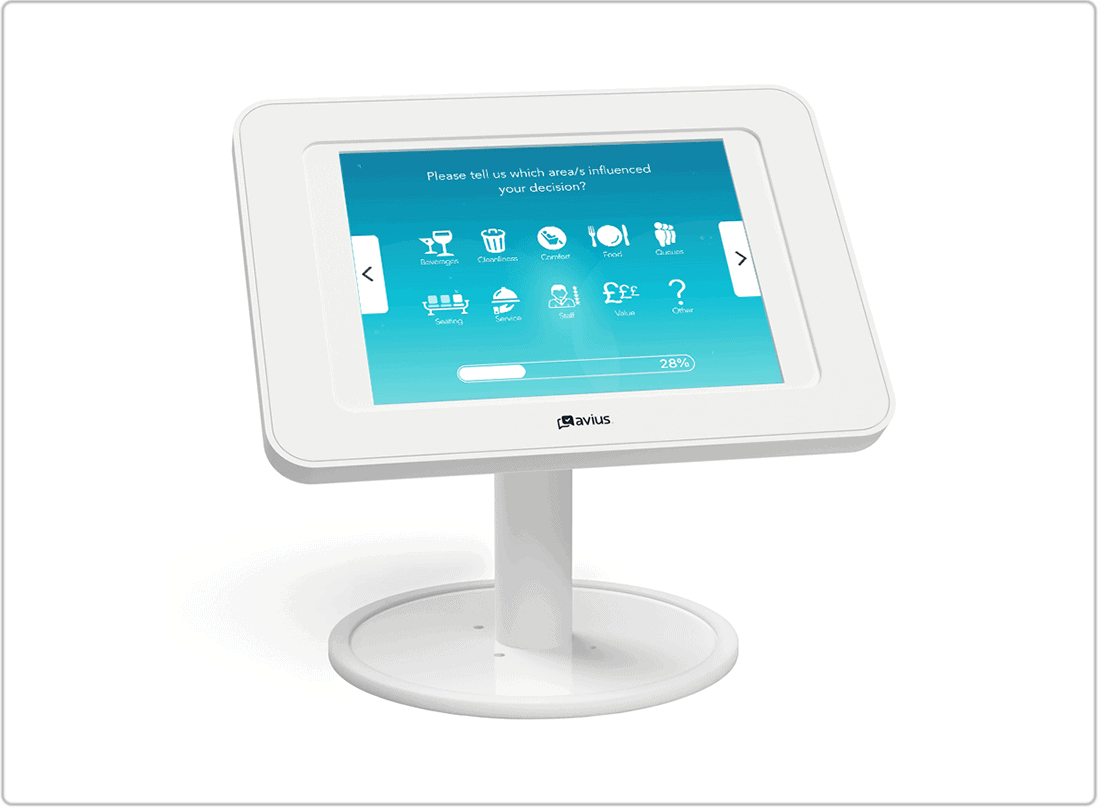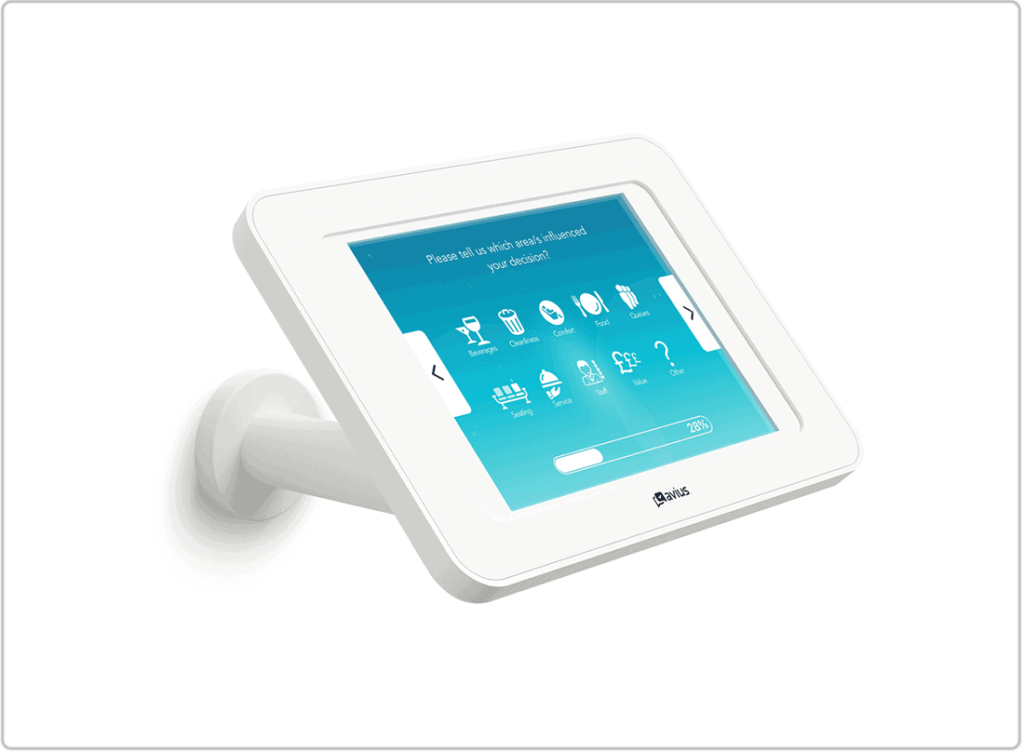 WALL-MOUNTED KIOSK
Mount to the wall where space is limited or cleanliness is a priority.
Perfect for washrooms

Different tilt angles available
CUSTOM SURVEY DESIGN
On-brand and tailored to your requirements
OFFLINE DATA COLLECTION
Collects responses offline, results appear once online
MULTI-LINGUAL
Allow customers to choose their preferred language
PURPOSE-BUILT ANALYTICS
Get actionable insights to make confident business decisions
SELECTION OF KIOSKS
Choose from a range of stylish kiosks to suit every location
MANAGE ENQUIRIES
Manage and respond to queries from multiple channels in one system
REMOTE MANAGEMENT
Manage all devices and locations from your office
PROFESSIONAL SERVICES
Use our expertise if you don't have the knowledge or resource in-house