If your business wants to improve its services or products, grow a loyal customer base, and innovate for the future, you should consider collecting feedback from your customers. By asking customers for their opinion and suggestions, you show them you care and they're important to you. Listening to feedback also creates stronger relationships, which leads to gaining great brand ambassadors.
There are many ways of collecting feedback, but surveys are still the most efficient and convenient. Surveys reach a large amount of respondents and are cost-effective. They can be administered remotely via email, mobile, or kiosk, which means your business is able to receive instant insights.
Asking the right questions is as important as choosing the right channels through which the surveys are going to be distributed. Poorly designed questionnaires can discourage customers from purchasing your products or using your services. They also present a risk of collecting inaccurate data that doesn't provide any useful or actionable insights. Therefore, it's vital to avoid these common pitfalls below:
1. NEVER ASSUME PRIOR KNOWLEDGE
Don't assume that your respondents know more than they do about your business. It's always better to ask if your customers were aware of/used a particular service/product and use conditional branching to find out more if they did. Conditional branching is a feature that changes what question a respondent sees next based on how they answer the current question.
Assuming prior knowledge also refers to using acronyms, colloquialisms, and industry jargon. When writing questions, always think about the customer's point of view and what they actually perceive. Will they understand your internal language? Probably not. Therefore, examine your questions carefully to avoid confusing the customers and leading to inconsistencies in your data.
Example:
Let's imagine you want to measure the success of an initiative you're running with your staff to "ensure that we engage with our customers at every touchpoint."
Don't ask your customers: Were you engaged at every touchpoint today?
Customers don't talk like that!
Instead, ask: Were our staff friendly whenever you spoke to them today?
2. DON'T PROVIDE UNCLEAR AND INCOMPLETE ANSWER OPTIONS
Example:
Please select your age group:
a) Under 18
b) 18-24
c) 25-34
d) 34-45
e) Over 45
If you're 34 years old, you could choose both option c) and d). This could not only confuse your respondents but also generate false information on your target audience.
Example:
Where did you eat during your visit today?
a) The Coffee Shop
b) Burger Station
c) Doughnut Kiosk
How would you answer if you didn't eat?
Remember to always include an option for those customers who the question doesn't apply to, for instance "I didn't eat here today." Make sure to implement an exclusive response option when a customer selects it – this would prevent any other choices from being selected.
3. NEVER CREATE QUESTIONS THAT LEAD YOUR RESPONDENTS
Sometimes you can unintentionally lead your respondents to give a particular answer. It's usually caused by a poor choice of wording in a question. Leading questions are highly undesirable as they produce false results.
Example:
Did you like our excellent new offering?
a) Yes
b) No
c) Not sure
The word 'excellent' causes bias among the respondents. Some customers might disagree that the new offering was excellent. In this case, it would be better to ask:
"How would you rate our new offering?"
Another example of a survey bias, which went viral at the end of 2017, was President Trump's "Inaugural Year Approval Poll":
1. How would you rate President Trump's first year in office (2017)?
2. How would you rate President Obama's first year in office (2009)?
Great
Good
Okay
Poor
Other
4. DON'T COMBINE QUESTIONS
Two-in-one questions are difficult for people to understand because it's unclear what they refer to.
Example:
How would you rate the cleanliness and quality of food in our restaurant?
(1-Poor, 5-Excellent)
Customers who considered the quality of food excellent might give you a rating of 2 because the cleanliness of the bathrooms was not up-to-scratch. Each question should focus on one attribute/behaviour to provide clarity to both the respondent and the business. Look out for words such as "and" and "or" – they're usually a giveaway of a compound question.
5. AVOID DESIGNING LENGTHY SURVEYS
Long surveys are by far one of the most important survey mistakes to look out for. Unfortunately, it's also very common practice, which causes respondents to either abandon the questionnaire or give random answers just to get it over and done with. According to Gartner, the survey should be no longer than 10-12 questions to ensure participant fatigue doesn't set in. Therefore, keep your survey as short as possible. You wouldn't want to dissatisfy your customers with a satisfaction survey…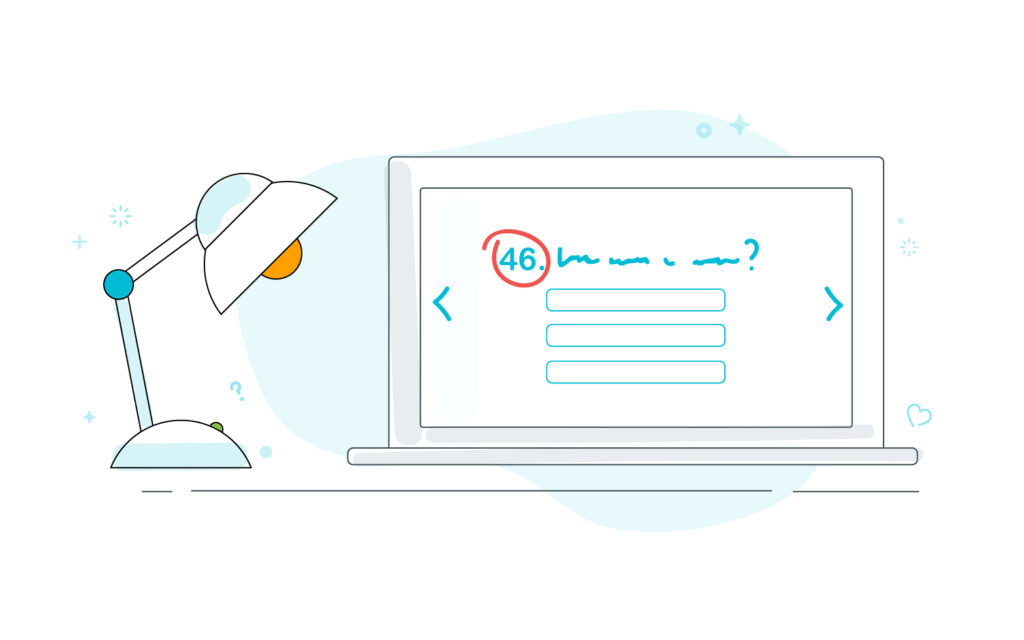 6. STOP FOCUSING ON TOO MANY AREAS
Focusing on too many areas closely links with the length of the survey. It might be tempting to try and measure all aspects of your business. However, don't fall into a trap of wanting to know everything. Define your objectives. Limit your questions to areas that you can act upon and improve within the next six months. Include an open-ended question to give customers the chance to make suggestions and elaborate on their previous choices.
7. DON'T IGNORE CULTURAL DIFFERENCES
It's important to take cultural sensitivity into consideration when designing surveys. Certain topics might be problematic and inappropriate. For example, questions on alcohol consumption in Muslim countries might offend the respondents. Whilst in some countries it's perfectly normal to ask customers about their salary, in some it's considered a sensitive subject. Do your research and use local resources to ensure you're familiar with cultural norms and customs. Showing your business understands different cultures helps build trust and maintain a good reputation.
8. NEVER DEPLOY MULTI-LINGUAL SURVEYS WITHOUT LETTING EXPERTS REVIEW THEM
If you intend to deploy surveys in multiple languages, you need to make sure they're translated correctly. Never rely on Google Translate if you want to appear professional and avoid embarrassing errors. The best solution is to always ask someone who is a native speaker, or very proficient, in that language. Avius assists with survey translations by native speakers through a translation agency. That way all surveys are thoroughly reviewed and edited appropriately.
SUMMARY
When designed well, surveys are a great tool for collecting customer feedback and measuring satisfaction. By avoiding these 8 common mistakes, you can generate a large number of insightful responses, which will help improve and innovate your business. Always try and put yourself in respondents' shoes. That way you can make sure all questions and answers are relevant, clear, and complete. Don't be afraid of receiving negative feedback. However difficult to read, it will allow you to identify areas for improvement and increase satisfaction in the future.
For advice on how to build the perfect survey, contact Avius for a chat.
By Natalia Kaczmarek