"Get closer to your customers than ever. So close that you can tell them what they need before they realize it themselves."
Steve Jobs
Voice of Customer (VoC) is a term used to describe the in-depth process of capturing and analysing customers' expectations and experiences with a particular product or service.
In simple words, businesses ask customers for their feedback, usually in the form of surveys, to measure satisfaction and gain suggestions on how they can improve.
VoC initiatives have become more and more popular over the years as companies look to provide exceptional customer experiences to stand out in a competitive marketplace. They're great for helping businesses understand a complex decision-making process as well as build a customer-centric culture.
WHY IS VOC IMPORTANT?
According to Salesforce, 76% of consumers expect companies to understand their needs and expectations. 67% say their standards for good experiences are higher than ever. This shows that businesses have to take action if they want to stand out from the crowd.
In order to successfully deliver CX, companies need to firstly understand their customers' needs and behaviour. It's crucial to identify the key drivers in the decision-making process as well as brand expectations. A good VoC strategy will help you achieve that. But capturing customer feedback won't bring any benefits if you don't put the right processes in place to act on it. Voice of Customer is more than just collecting data; it should provoke a careful analysis and business changes that come with it.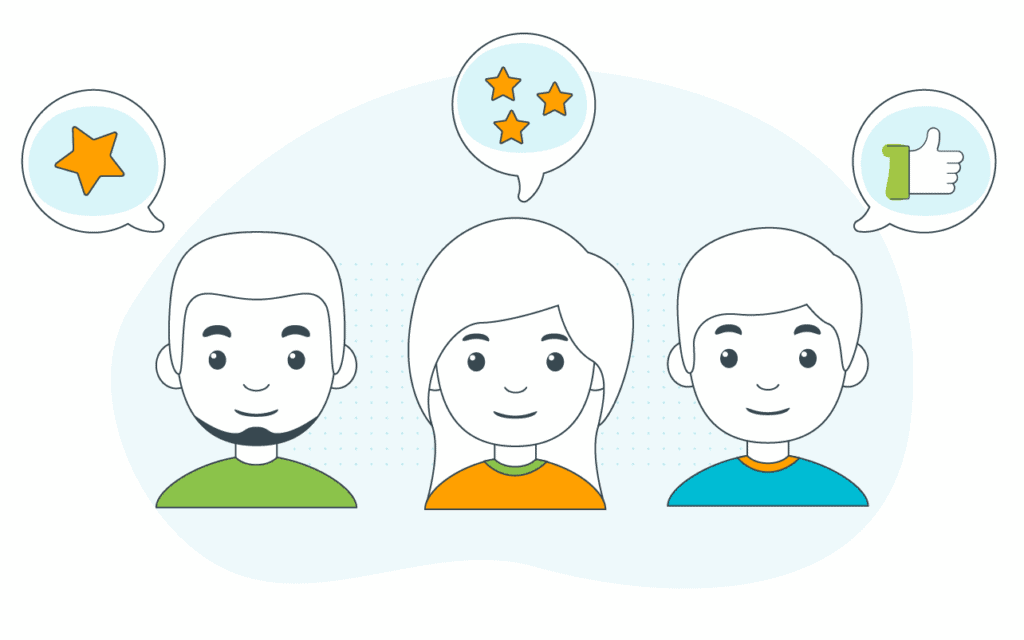 BENEFITS OF VOC
Voice of Customer initiatives have become a strategic asset for most forward-thinking and customer-centric companies. They bring many benefits, some of which include:
INCREASED CUSTOMER SATISFACTION
VoC helps businesses identify what drives customer satisfaction and translate it into operational improvements, future investments, and service innovations, resulting in increased customer loyalty and advocacy. Improving customer satisfaction can be an engine of profitable growth. McKinsey's recent report proves that companies that consistently offer exceptional customer experiences tend to grow faster and more profitably.
SERVICE IMPROVEMENT
Customer feedback can help you identify your weaknesses, resolve problems, and put processes in place to limit them happening in the future. Customers' comments can help you find out where they encounter the most issues. If your customer service brings you down, use the survey insights to improve it. According to HubSpot, 90% of consumers are more likely to purchase more, and 95% are more likely to become repeat customers at companies with excellent customer service. Review feedback regularly and make changes to stand out from your competition.
CUSTOMER RETENTION GROWTH
Listening and acting on feedback improves customer satisfaction and, as a result, grows their loyalty. VoC helps companies determine what makes their customers come back. According to Invesp, the probability of selling to an existing customer is 60%-70%, while to a new prospect 5-20%. Additionally, returning customers are 50% more likely to try new products and spend 31% more compared to new customers. Therefore, it's important you use VoC insights to nurture your loyal customer base. Consider incentives or premium offers as 70% of consumers are more likely to recommend a brand if it has a good loyalty scheme (HubSpot).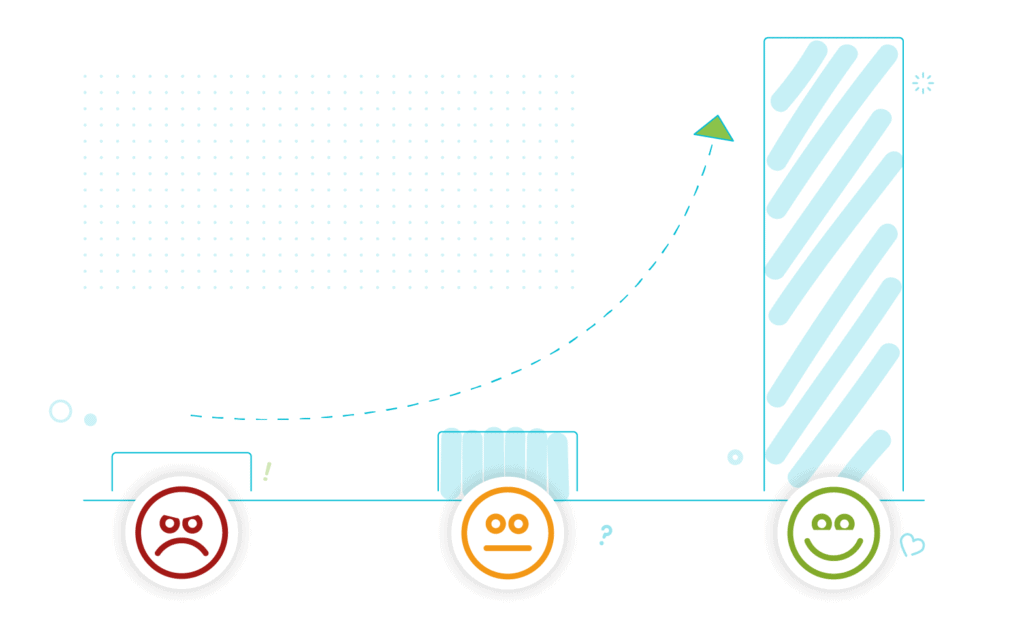 BETTER BRAND MANAGEMENT
You can use VoC insights to find out how customers perceive your brand so that you can resolve any issues and maintain a good reputation. A two-way conversation can prevent customers from taking their frustrations out on social media. Listen and act on feedback so that your customers recommend you, not mock you.
STAYING AHEAD WITH DEVELOPMENT AND INNOVATION
Giving your customers a voice will help you understand what they want and meet their needs. Continuous development is key to providing excellent customer experiences, so use VoC as an opportunity to develop your offerings.
MEASURING THE SUCCESS OF MARKETING ACTIVITIES
You can also use VoC surveys to find out where customers heard about you or what triggered their latest interaction with you. Data collected can help you evaluate which channels are best for attracting the right audience. Such information is a goldmine for designing successful marketing campaigns and delivering bespoke offers.~
REVENUE GROWTH
All of the aforementioned benefits contribute towards increasing business revenue. If you grow your loyal customer base by 5%, you can boost company revenue by 25% (Bain & Company). Additionally, customers who are continuously satisfied with your offerings are more likely to recommend you to their friends and family, attracting new prospects to you and reducing your acquisition costs.
Don't miss our next blog on how to build a successful Voice of the Customer strategy.
By Natalia Kaczmarek