An attraction's success or profitability relies heavily on operational efficiency. Review operations regularly to improve procedures, allocate or relocate resources, and manage the budget. Visitor feedback can be invaluable in helping you do just that.
Here are 5 tips to help you improve operational efficiency with guest feedback:
1. READ GUEST COMMENTS TO SPOT INEFFICIENT PROCESSES
Both happy and unhappy guests will provide you with great insights on what's working at your attraction and what's not. Visitor feedback is a goldmine of information, but don't just look at your satisfaction scores. The true value lies in customers' comments, so read them carefully. Find out if your guests were happy with how you resolved their problems, or if they had to wait too long for food at your restaurant. Feedback data can help you evaluate the efficiency of your processes, which is important in saving you time and money.
2. SPEED UP PROBLEM RESOLUTION
How you react and the speed in which you respond to guest complaints can significantly impact their likelihood of visiting your attraction again. Avius data shows that guests who had a bad experience, but were happy with how their complaint was resolved, are actually more likely to visit again than those who were happy with their experience in the first place.
Use instant survey notifications to speed up the response and resolution times. Get an alert within 30 seconds of receiving negative feedback from your guests. Email notifications are sent to relevant personnel, informing them about cleanliness or maintenance issues, and enabling them to deal with the issues quickly.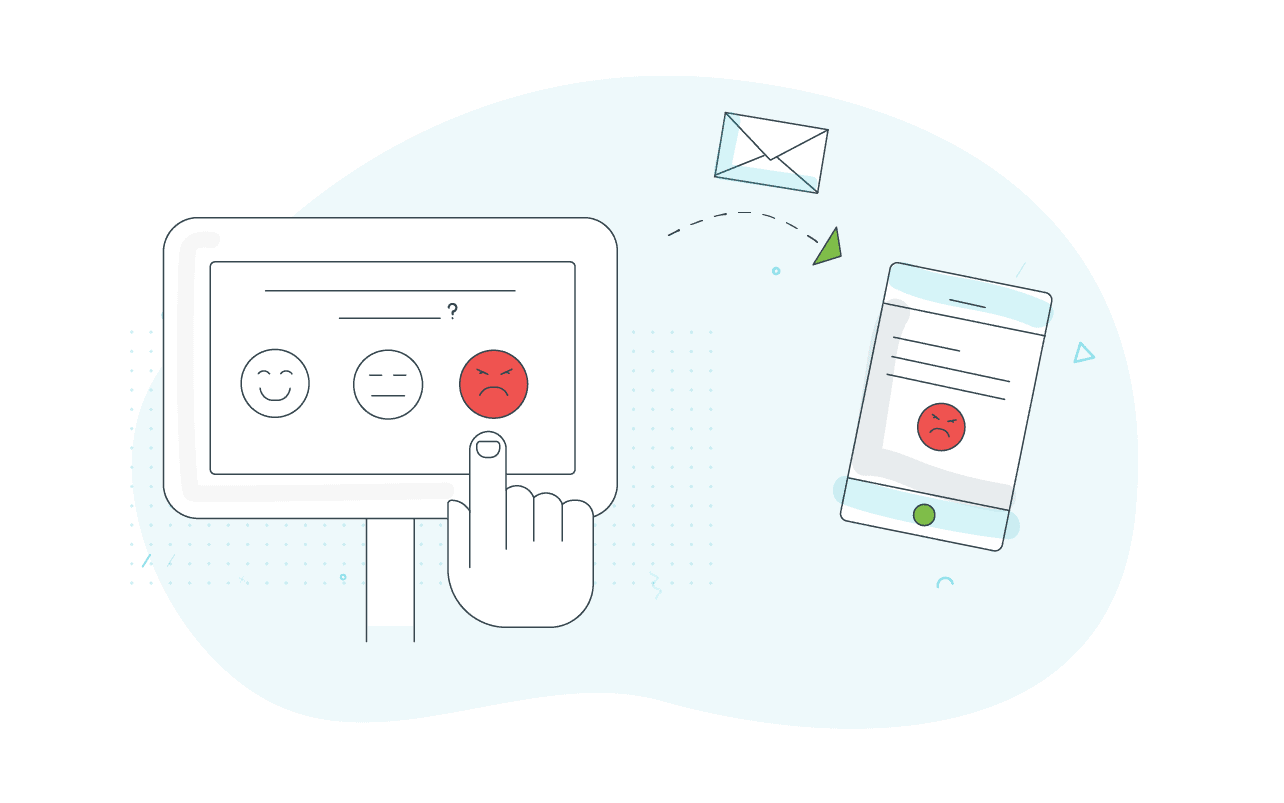 3. REGULARLY REVIEW YOUR RESULTS
Monitor your reports regularly to track KPIs, compare locations and learn which teams are underperforming. Identify issues, such as understaffing or lack of appropriate staff training. Use data to improve employees' schedules and make savings. Have cleaners in the right place at the right time to boost guest satisfaction with your cleanliness. 
Use data to predict the number of visitors during peak times, such as school holidays, Thanksgiving, or Christmas. It'll also help you increase your inventory so your food and beverage locations can fulfil every order.
Look at and analyse your previous events to improve events in the future. If the queue for Santa got too big at Christmas, introduce timed tickets next year. Make better signage for your fireworks display if guests didn't know where to go and see them last year.
Reports can give you great insights on how to improve your operational efficiency. Enquire about our custom-built survey analytics to help you spot trends and predict future demand over time.
4. MONITOR KPIs TO PRIORITISE INVESTMENTS
Systematically track your KPIs to find out where to improve and invest first. Thanks to guest feedback, you'll know what's a priority to your customers, whether you should expand your car park or introduce a better queue management system first.
Theme parks use feedback data to make decisions on what rides to develop next. Different customer segments have different expectations and needs; survey insights will help you identify which segment would be the most interested in a new ride. As it's an expensive investment, it needs backing up with data and evidence to ensure its success amongst future visitors. It's important to monitor that its benefits have been realised post-investment.
Other attractions, such as national parks or zoos, can use customer feedback to make technological improvements: automated ticketing gates to reduce queues, information boards showing which attractions are the most/least busy at certain times, or virtual tour guides to enhance guest experience.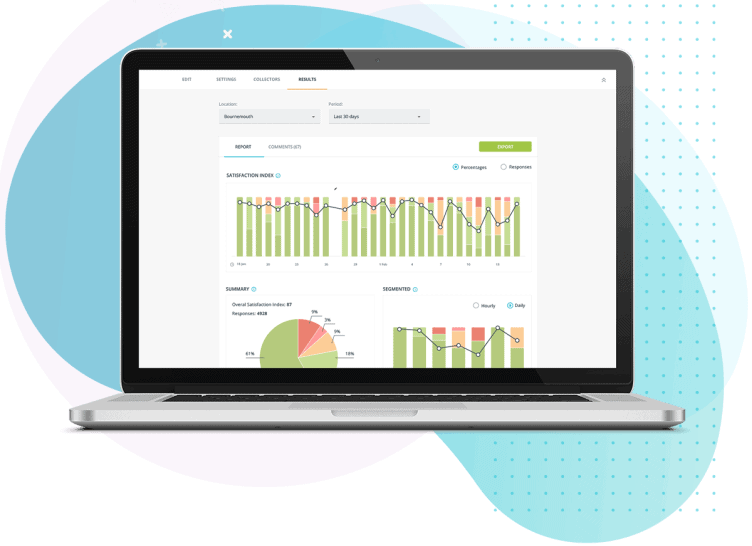 5. ENGAGE ALL YOUR EMPLOYEES
Explain the value of guest feedback to all your employees to encourage them to ask all visitors to share their experience and suggestions. Keep your staff updated on what changes you've implemented as a result. Use customer feedback scores to incentivise staff and run competitions across teams or sites.
Additionally, give your staff a voice to increase their productivity and get insights on the efficiency of your processes. Find out if they understand their roles, received enough training, and if they feel appreciated.
Businesses with a highly engaged workforce experience a 19.2% growth in operating income over a 12-month period. So, create a culture of engagement amongst all your staff and encourage everyone to share the ideas on how you can improve operations in the future.
START CAPTURING GUEST FEEDBACK TODAY
To find out more about how to get feedback from guests with Avius survey kiosks, contact our team today on +44 (0) 1202 559933 (UK) or (+1) 561 815 0060 (US). Alternatively, get in touch via our contact form.
By Natalia Kaczmarek