Providing best-in-class customer experience should be on every company's agenda. Unfortunately, 44% of businesses still see themselves as 'immature' in respect of CX (Econsultancy).
Here are 6 reasons why you should focus efforts towards launching or improving your Customer Experience initiative:
1. CX WILL OVERTAKE PRICE AND PRODUCT COMBINED
Customer experience will overtake price and product combined as a key brand differentiator this year. So, if you want to stand out amongst your competition, you need to focus on getting to know your customers better. Improve your service and personalise their journey. Measure customer satisfaction to understand their needs and pain-points. Learn how to create seamless, omni-channel experiences. Deploy Voice of Customer surveys and act on the insights to attract more customers and grow loyalty.
2. CONSUMERS ARE WILLING TO PAY 20% MORE FOR CX
According to Oracle, consumers are willing to pay as much as 20% more for exceptional CX. In fact, 43% of consumers would pay more for greater convenience and 42% for a friendly and welcoming service (PwC). This shows that people are tired of encountering problems, bad customer service, and would happily opt-in for a seamless, problem-free experience, even if it meant paying a higher price.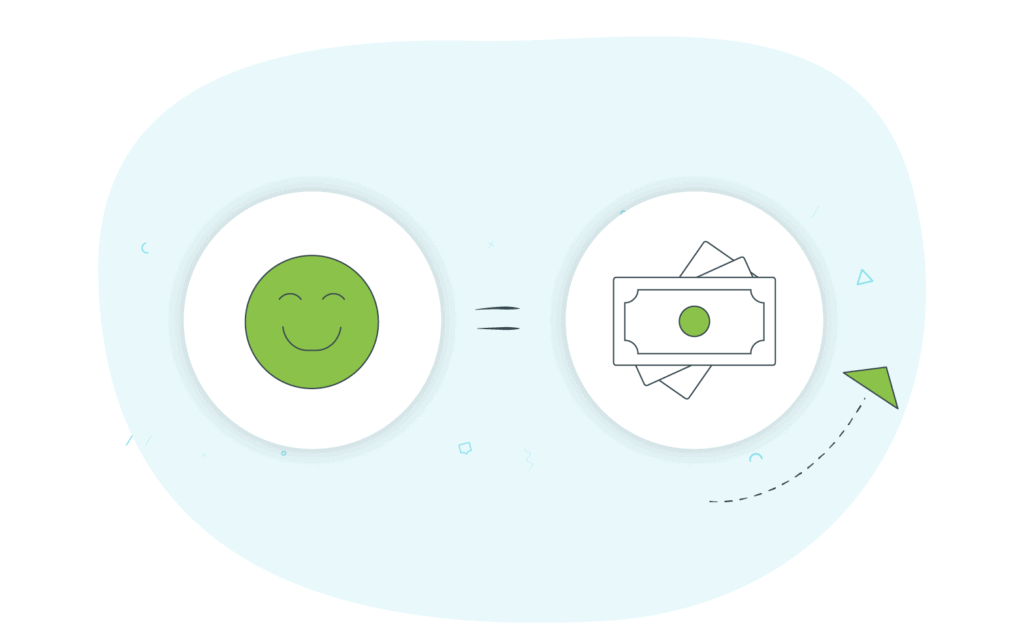 3. 73% OF CONSUMERS STATE CX IS IMPORTANT
For 73% of consumers, customer experience is important when making purchasing decisions (PwC).
Think about what would matter to you if you were looking for a place to visit over the weekend. Cost? Distance? A variety of activities on site? You'd search the web, read reviews, and phone your friends. Regardless of the main reason, you'd expect to spend quality time with your family. No drama included. You'd pick a place that others recommended for cleanliness, good customer service, short waiting times, and memorable experiences.
Offering excellent CX could be your competitive advantage! There's a huge opportunity to 'steal' new customers from your competitors. Leave no doubts whether customers should pick your business by acting on their suggestions.
4. BAD EXPERIENCES COST MONEY
32% of customers would stop doing business with a brand after one bad experience (PwC).
According to Invesp, it costs 5 times more to acquire a new customer than to keep an existing one.
With so much competition on the market, it's a no brainer for customers to go elsewhere after a bad experience. Take immediate action towards improving your customer experience so they don't have to switch to a competitor.
5. UNHAPPY CONSUMERS TALK
Dissatisfied customers will typically tell 9-15 people about their experience (Reputation Refinery).
Word-of-Mouth is a powerful tool. If you provide a sub-standard experience, people will leave bad reviews online and complain about it to their friends and family. And when they do, they'll warn and prevent others from using your services, causing you to lose customers.
6. BRANDS CAN INCREASE THEIR REVENUE BY 5-10%
According to McKinsey, companies can increase their revenue by 5-10% by improving their customer experience strategy. It's worth investing in CX initiatives as they help attract new customers and convert them into returning and loyal ones. Greater loyalty and advocacy can drive higher business revenues. As businesses improve their touch-points, they can also identify and abandon inefficient processes, reducing their costs.