Upcoming Optimus Updates
There are some exciting Optimus updates coming next week.
We listen to feedback and requests from our customers and act on them where possible. As a result, you may see some of your suggestions in these improvements.


Case Management Page
There's a new look and feel for the case management page. Items are now grouped by day, to make it easier to understand the history of the case.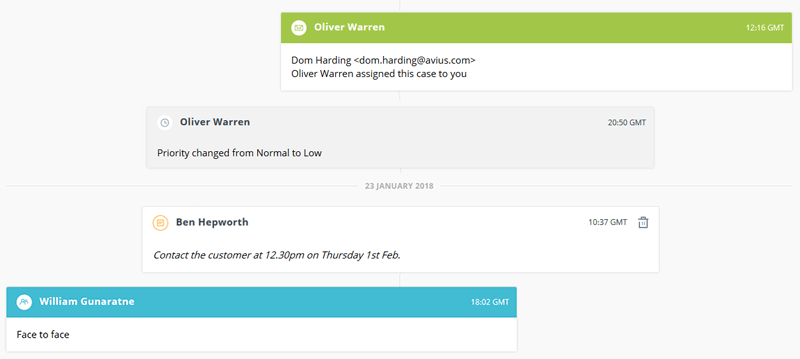 ---
Condensed Communications
Longer case communications have been condensed so it's easier to scan through them.
You can expand condensed items to see all content by clicking the 'SEE ALL' button, and collapse it by clicking 'SEE LESS'.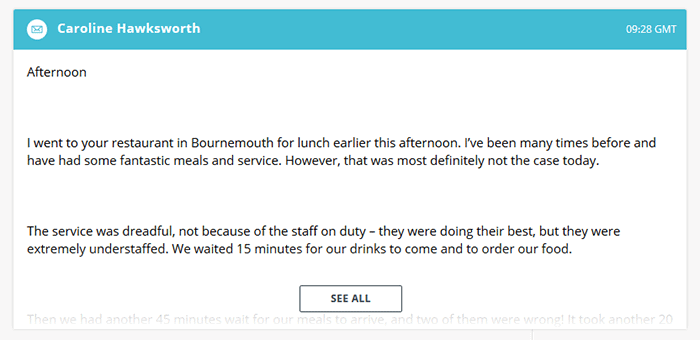 ---
Case Audit History
Optimus has always tracked changes made to cases, but you had to contact the support team for details. Now you can see the entire audit history of each case, who did what and when.
This will help you better understand the history of a case, and this includes all old cases too.

Audit events will be shown for all of the following:
Customer

State

Priority

Title

Resolution Cost

Resolution Notes

Organisation

Category assignment/removal

Date of incident

Ownership
---
Case Notifications
You will be able to set-up notifications so you receive an email when a case is assigned to you, or if the state changes for a case you own.
You will only receive an email if someone else makes a change, you can assign a case to yourself or change the state without triggering a notification.
To configure your notifications, click on the bell icon in the top-right corner.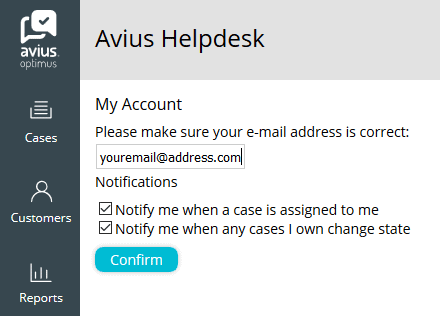 Case notifications will appear in the case management page alongside other communications.

---
Case List Update
The case list table has also had an overhaul to make it look more visually appealing and easier to use.