SIMPLE CUSTOMER SATISFACTION SURVEYS
Customer satisfaction surveys don't have to be long or complicated. Time is precious, most customers don't want to spend 5 or 10 minutes completing a survey. However, most people are happy to complete very short surveys.
Avius Express Surveys are perfect to measure satisfaction of something specific. Such as toilet facilities, security, food outlets, turnstiles, check-in and events.
HOW DO EXPRESS SURVEYS WORK?
Simply ask how happy your customers are, and the reason why.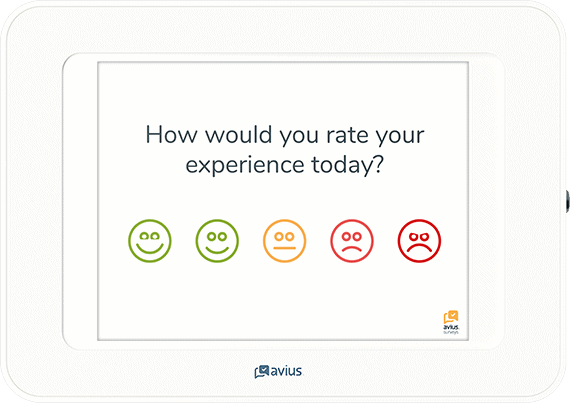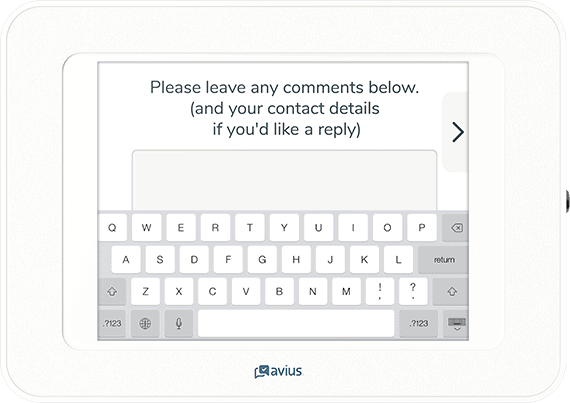 Email alerts are sent within 30 seconds of receiving negative feedback. This means you can react quickly to any issues, in some cases before a customer has even left your premises.
This improves the experience of the customer who left the feedback, and stops any other customers having the same issue.
MAKE INFORMED DECISIONS
The real-time reporting allows you to see what's happening right now, and shows you trends over time.
Track CSAT scores

See customer sentiment alongside their comments

Compare results by location

View results by hour, day, week, month or year