For most of us grocery shopping is an unavoidable chore. The average person goes to the supermarket 1.6 times a week and spends 43 minutes there. That's around 60 hours a year, not including the time spent getting to and from the store. It's a lot of hours and a lot of opportunities for supermarkets to win customers over.
On average, a US household spends $7,203 per year on grocery shopping. Now, think about the size of your customer base. If you provide poor shopping experiences and continue to ignore your customers' pain-points, you could be at risk of losing millions in revenue every year.
To understand and eliminate the specific problems customers face when shopping in your supermarket, deploy in-the-moment satisfaction surveys. By collecting customer feedback, you'll open up to a goldmine of valuable information, which will enable you to monitor, measure, and improve shopper experiences.
ANALYSE DATA TO PREVENT STOCK-OUTS
We've all experienced a situation where the store didn't have everything we needed. In fact, 48% of shoppers complain that products are out of stock when they visit the store. Customers want to be able to purchase everything on their shopping list in one store to save time and the trouble of re-planning their meals. But sometimes they are forced to visit your competition to buy the missing items. That presents a danger of them not coming back to you because the other supermarket could not only have what they need in stock, but also offer a much better experience overall.
To prevent stock-outs and losing customers, identify patterns in your point-of-sale (POS) and survey data to better predict future product demand and manage inventory. If your survey insights show that customers complain mostly about out-of-stock items at the weekend, that means you need to look into ordering more products ahead of that time. Reducing the stock-out rate not only increases sales but grows customer loyalty as well.
IMPROVE STORE'S CLEANLINESS AND ORGANIZATION
If you were at a restaurant and your table was dirty, would you want to eat there? Probably not. Then why would a customer shop in your store if it wasn't clean?
Spillages on the floor, opened products sprawled over the shelves, blocked toilets – these are all common causes for complaints. As a matter of fact, 86% of American customers said that a clogged toilet would negatively impact their perception of a business.
Restroom cleanliness impacts overall shopping satisfaction and spend. And so does the organization of your shelves. Products in the wrong places could mean customers end up with something they thought was at a different price, causing avoidable delays at checkouts.
Act quickly on your customer feedback to clean up spills before accidents happen, put products back on the right shelves, attend the restrooms and replenish stock. Use our cleaner check-in feature to improve operational efficiency; manage schedules, find out how many supplies are used, and predict when your store floor or restroom might need attention.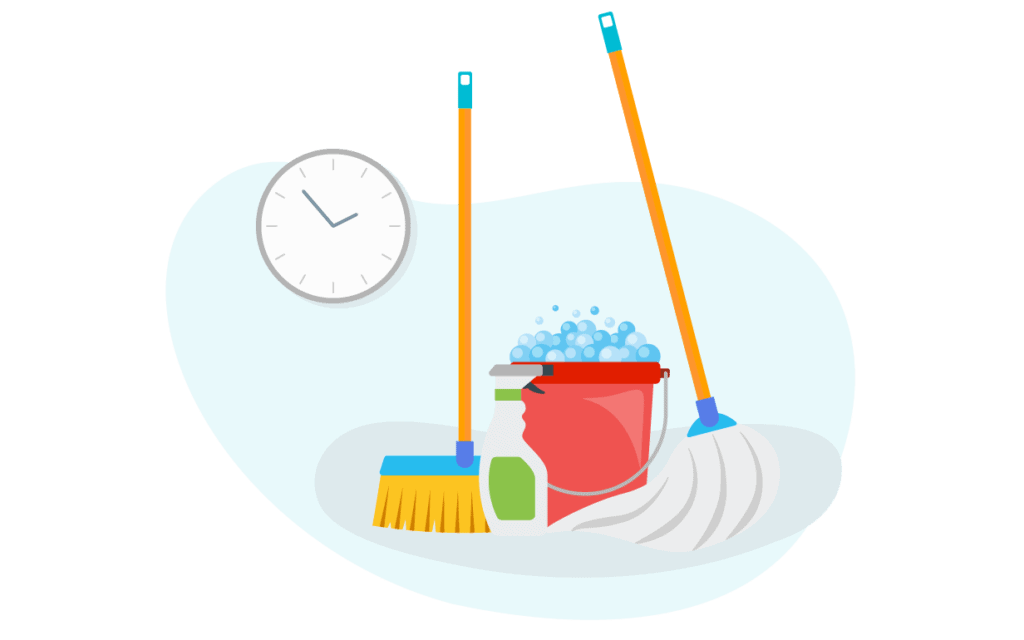 DEPLOY MORE STAFF TO HELP CUSTOMERS FIND PRODUCTS EASILY
67% of shoppers left the store empty-handed before because they couldn't find a product they needed. Of course, your supermarket doesn't have to stock everything. But your staff should always be in sight available to assist customers, help them find what they're looking for, or offer advice on the alternative products. That can prevent frustrations and walk-outs.
In your survey make sure to ask customers about how easy it was to find products in your store, if your staff were available to help, and if they managed to guide them in the right direction. Consider including a branching question about what products your customers couldn't find so you can stock it in the future. Read the customer comments too as they are a goldmine of information.
When analyzing survey results, you'll also be able to pinpoint the times when more store assistants are needed on the shop floor. Additionally, it'll help you make informed decisions on improving signposting in store or equipping employees with the right technology to make finding products or product information easier.
ENHANCE CUSTOMER SERVICE WITH STAFF TRAINING
Unknowledgeable, unhelpful, or unfriendly staff can significantly impact customer satisfaction. One of the main reasons your customer service might be lacking in excellence is insufficient staff training – both during the onboarding process and at a later time. To be able to provide enjoyable and effortless customer experiences, your employees should be confident they know your business, your latest policies, and their job responsibilities. That's why continuous training is important.
Enhance your customer service by listening to customer feedback; if your survey insights suggest your customers aren't happy with how your staff resolves issues, that means they need more training and support in that area. Use customer feedback as an opportunity to recognize top performing employees; show them you appreciate their hard work, build a competitive team spirit, and motivate them to further provide best-in-class service.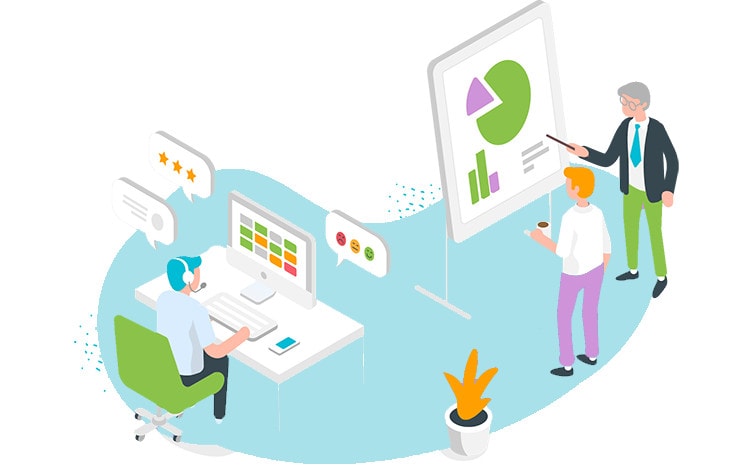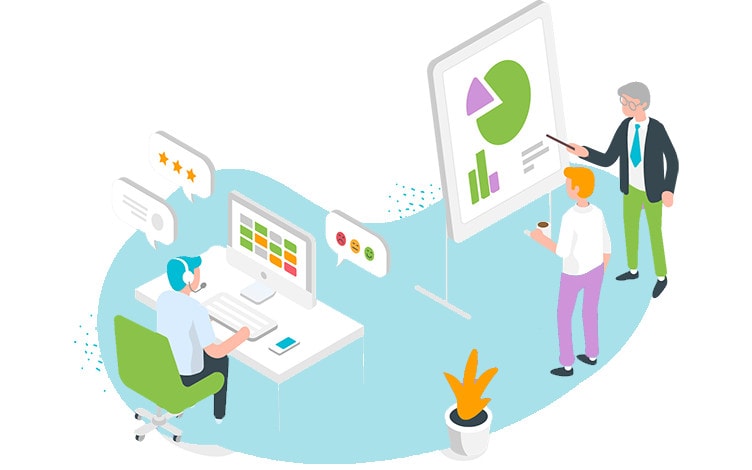 ESTABLISH A BASELINE AND COMPARE YOUR LOCATIONS
Use in-the-moment feedback to capture KPIs, such as NPS and CSAT. This will help you establish a baseline from which you can make changes and measure the effect on your scores, driving improvement over time. For example, does having a member of staff on meet-and-greet improve the perceived experience? Or what effect does changing the flow through the shop have?
By deploying real-time feedback across all your locations, you can benchmark a location against its peers, allowing you to identify areas of over and under-performance. That can help share best practices and target improvements respectively. If you run a franchise business, then collecting KPIs is a great way to ensure that your franchisees are meeting your brand's promise.
By Natalia Kaczmarek