The Avius team signed up to become one of Wave 105 1,000 faces.
Wave is a radio station local to our Bournemouth office. To help raise money for Cash for Kids, a children's charity, they asked 1,000 people or companies to sign up to raise a minimum of £100,000 altogether.
Cash for Kids helps disabled and seriously ill children fund projects in deprived areas, offer counselling, and bereavement support.
HOW DID WE RAISE MONEY?
Between June and September, we did three walking/cycling challenges. Each of the challenges increased in distance and earned a bigger donation - for the charity. We tracked our distance using a fitness app that synced to the challenge app, also showing our whereabouts on the map.
CHALLENGE ONE. BOURNEMOUTH TO EDINBURGH
In just seven days, 14 of our team members managed to walk the distance from Bournemouth to Edinburgh (458 miles), completing the first challenge. Avius donated £100 to Cash for Kids.
It certainly brought out the competitive side in some of us. It was very close for 1st and 2nd place - Tom and Oliver swapped places a few times. But well done to Oliver, our Support Team Leader, for coming first with a massive 76 miles.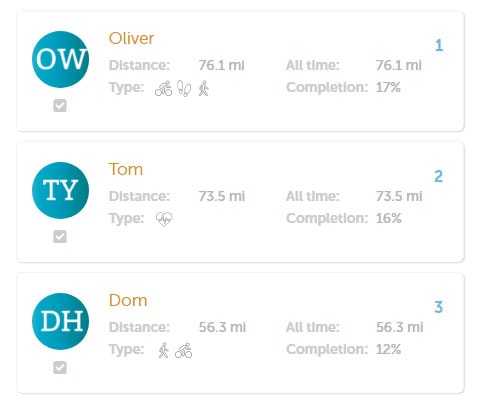 CHALLENGE TWO. BOURNEMOUTH TO BARCELONA
It took us two weeks to walk, run, and cycle the distance from Bournemouth to Barcelona – 1,026 miles.
The longest distance travelled in one go was a 60-mile bike ride by Ben from our Support team. He did it in aid of Macmillan Cancer Support, raising money for two charities in one go.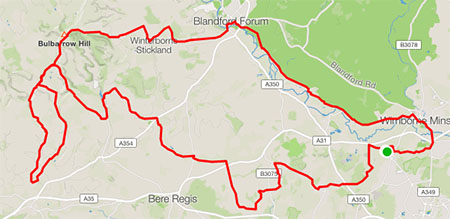 For completing the second challenge, Avius donated £200 to Cash for Kids.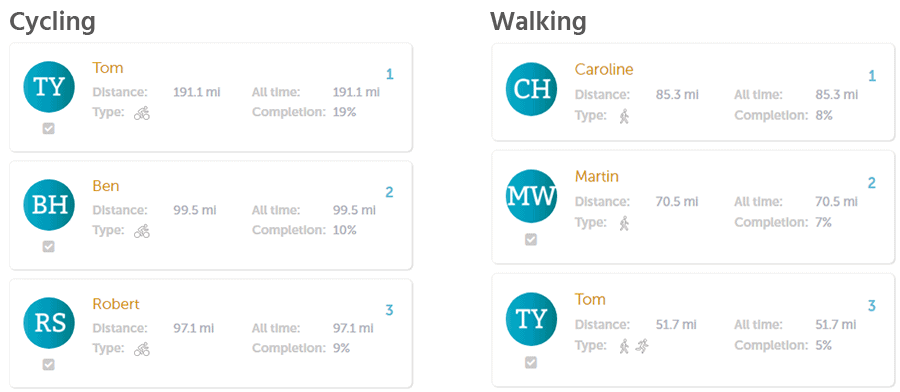 CHALLENGE THREE. BOURNEMOUTH TO ATHENS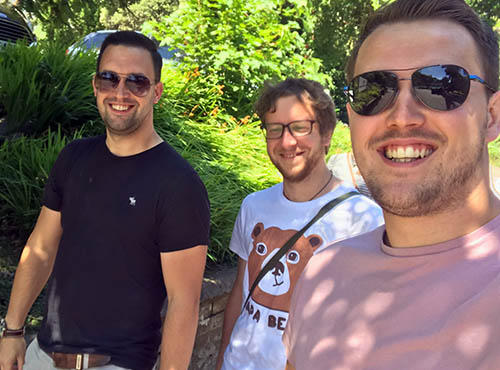 14 team members participated in the third and final challenge – to walk or cycle 1,083 miles - the distance from Bournemouth to Athens. And we did it! The incentive for the challenge was £500 for Cash for Kids, which Avius donated upon completion.

THE CHALLENGE IN NUMBERS:
3 challenges
3,593 miles walked, ran, and cycled
£800 donated
£851 raised
FUTURE FUNDRAISING
We will definitely continue supporting and raising money for charities in the future. But we need a little break for now… The next few activities will be a little more sedate. How about a cake eating competition or a cooking challenge?