During April, the Avius Team took on a challenge to walk, run, and cycle 1,500 miles to raise money for Alzheimer's Society and Shelter.
Alzheimer's Society is a UK charity that campaigns for change, funds research to find a cure and supports people currently living with dementia.
Shelter helps people who struggle with bad housing or homelessness by providing advice, support and legal services.
THE APPROACH
Some dusted off their bikes. Some renewed their gym memberships. And some put on comfy trainers and swapped driving to work for walking. Having an office so close to the beach definitely encouraged us all to take our lunches outside and stroll along the coast a bit more often.
We tracked our mileage via a mobile app that showed our whereabouts on the map, let us share photos with others, and comment on some very impressive bike rides. Well done Ollie!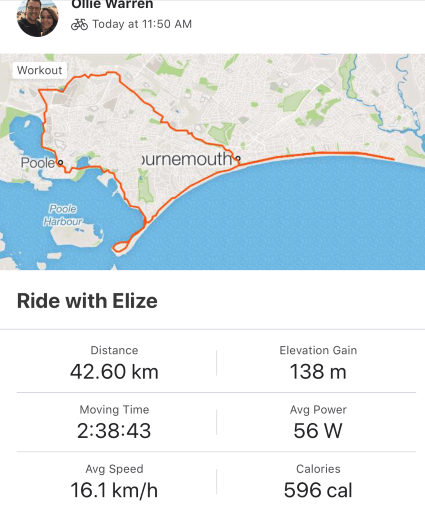 We do admit to running a very successful baking incentive scheme whilst doing the challenge to get that extra motivation…
THE RESULT
We walked, ran, and cycled 1,564.5 miles, successfully completing the charity challenge. For reaching the target, Avius donated £250 each to Alzheimer's Society and Shelter.
WHAT'S NEXT?
We'd love to get involved in more charity challenges and volunteering opportunities in the near future. At the moment we're putting our feet up and taking a little break.
But as we all have a sweet tooth, a bake sell or a cake eating competition is highly likely…